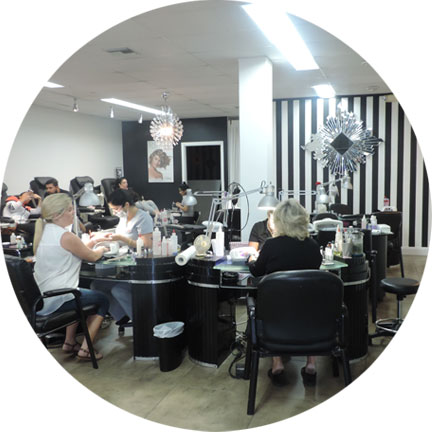 Best Nail Salon 
in Homestead, FL

Among the variety of services offered at InStyle Salon, we also offer a full-range of nail salon services. Our nail treatment plans cover women, men, and children. If beautiful, strong nails are what you are looking for, then the professionals at InStyle Salon are pleased to be at your service. Our nail technicians are thoroughly trained with the best, safest nail practices you can find in the Homestead area. With lots of experience and continuing education on current nail trends and safety procedures, we offer nail treatments that include individualized care, remarkable results, and at a very affordable price.
Our nail services include the following;
Manicures
Pedicures
SPA Manicures
SPA Pedicures
Men's Manicures
Men's Pedicures
Kids Manicures
Kids Pedicures
Gel Manicure (CND, Gelish, OPI, DND)
Gel Polishing
Acrylic Full Set – Natural
Acrylic Full Set – Pink & White
Acrylic Full Set – Coffin
Acrylic Ombre
Nail Designs
Polish Change
French Design
As you can see, we offer a wide variety of nail salon services, along with using top-quality nail products. You can believe that we will do everything we can in order to provide you with superior results.
The InStyle Salon offers comfortable surroundings that invite you to sit back, relax, and let our team members take special care of you. Whether you are interested in a maintenance nail package or are treating yourself for a special occasion, we welcome you into our salon for a nail pampering
session that is unlike any other place around.
Our goal is to take great care and attention for your personal nail care. We employ the best nail technicians that are a very talented and experienced team. They are dedicated and meticulous when devoting their time and attention to your nail care. You can be sure that you will leave our salon with beautiful, perfect nails.
InStyle Salon can quickly become your home-away-from-home, as you relax in our place and know that our staff will take great care of you.