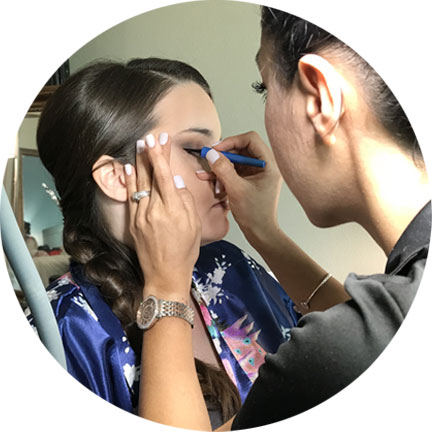 Facial Beauty
Services

InStyle Salon offers a wide variety of facial and beauty services that are available to all women and men. Advanced training by our technicians and the use of top-quality products allows InStyle Salon professionals the ability to offer sought-after techniques, and at very competitive prices.
Below is a list of some of the Facial and Beauty Services that we have to offer at InStyle Salon:
Full Facial
Microdermabrasion
Microdermabrasion with Radiofrequency
Microdermabrasion with Peeling
Acne Facial
Make-up
Eyelash Extensions
Eyelash Extensions Removal
Waxing (Eyebrow, Chin, Lip, etc.)
We not only use the most up to date techniques we use the most high-quality products in the beauty market! From skin care to make-up you can rest assured you are in great hands. Our licensed staff members will walk you through the treatment and choose the best products for you! We have make-up artists that can get you ready for any occasion, weddings, prom, or an every day look!
InStyle Salon offers all of these facial and beauty services in the comforts of well-equipped and luxurious surroundings. Our treatment rooms are inviting for our customers, and we will do whatever we can to make your experience memorable and productive. As you envelope yourself into a service of your choosing, know that our team members will provide thorough explanations of procedures, methodical and attentive practices, and any follow-up routines that are recommended. Our staff is professional and trustworthy, and you can be comforted to know that we will take very good care of you.